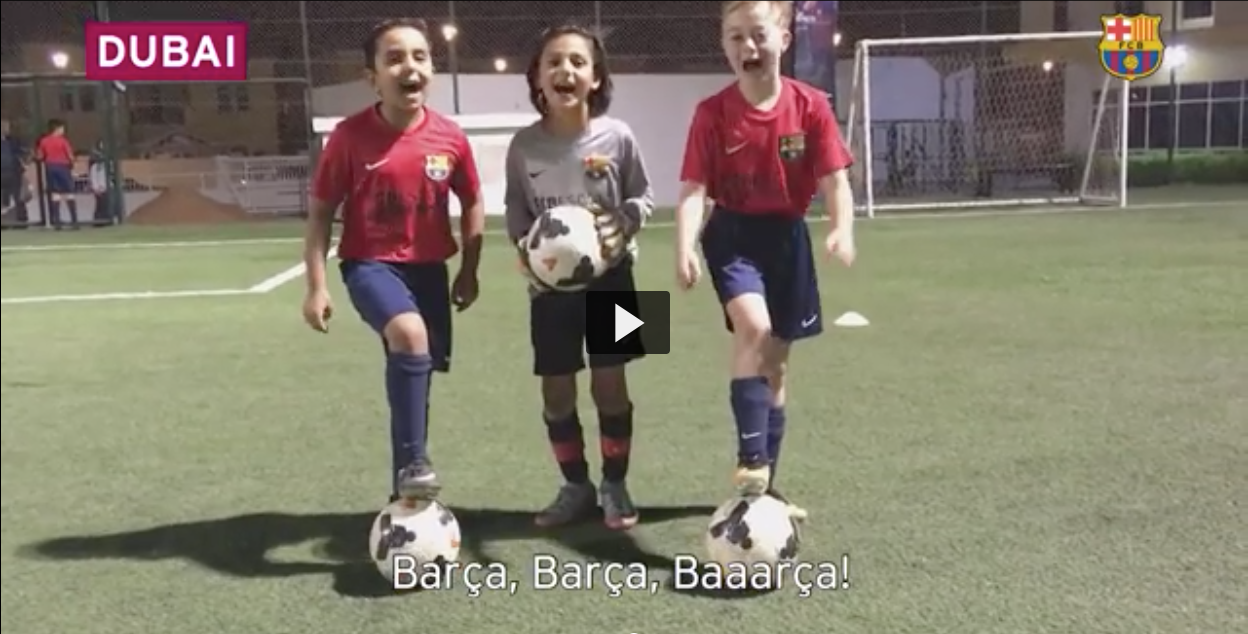 Barça Anthem on the Club's 118th Anniversary
Barça Anthem on the Club's 118th Anniversary
FCBEscolas from around the world sing the Barça Anthem on the Club's 118th anniversary.
The 'Cant del Barça' is one of the Club's quinetessential elements, uniting FCBEScola players all over the globe.
Youth football players from FC Barcelona's 36 FCBEscolas and training centers around the world took time out from their training schedules in recent days to create a global rendition of the 'Cant del Barça,' also known as the Barça Anthem, in celebration of the 118th anniversary of the Club's founding.
Among the participants, which came from six continents, was the Japanese youth player Koshiro Yamashita, of the FCBEscola Katsushika, who was anointed the master of ceremonies. Two years ago, Koshiro surprised Barça's first team players with a rendition of the Barça Anthem during one of the team's training sessions at the FIFA Club World Cup, which was held in Japan that year.
Also appearing in the video was Sarah de Gannes of the FCBEscola Edmonton and the Trinidad and Tobago Under-19 national team, as well as several Under-15 international players from the FCBEscola Dominican Republic.
Source: https://fcb-escola.fcbarcelona.com/news/news/2017-2018/fcbescolas-from-around-the-world-sing-barca-anthem-on-club-s-118th-anniversary